Services
Airport Arouit transfer and other airports in Morocco :

For all your airport transfers in Morocco, Loday Car offers you a 24/24 car driver. Car, Minibus or utility, our service is available through only one simple call or message.
A great reception in the hall of the airport,
Private transport from 1 to 20 people
No matter how late your flight can get, our cars will be still waiting for you in the airport parking.
Transfer guaranteed all over Morocco,
And so many other optional services that you can ask for by reaching to us.
The shuttle service and Airport Transfer offered by LODAY CAR is considered as an alternative to taxis, public transport and also car rental.
Don't panic or get stressed while waiting for a taxi or train, you can avoid it all by opting for an optimal airport transfer.
For more details on our airport transfer service, don't hesitate to contact us!.

Special Offers :

Beyond a simple rental car or other vehicle rental, Loday Car Rental aims to make it easier for its customers by the initiation of services and special offers.
Free delivery and retrieval of the rented cars :
Wherever you are in Morocco our agent delivers you for free the car that' you've rented or at the time and place you determined yourself. The retrieval of the car is also free, it is determined during the making of the rental contract (unexpected can always arrived).
Free fees for regulars :
In order to thank them for their trust, we privilege our regular customers by rewarding them with offered rental days from 1 to 3 free days per rented car and the rental period.
What to visit while being in Nador, Morocco :
Loday car Tourist customers can benefit of a guidance and valuable advice of an extraordinary stay in Morocco (which roads or highways to take, what to visit cities and regions and how, what hotels and resorts to choose, ...) we not only provide you with the right car, but we are also interested in the success of your visit to Morocco, and thanks you for choosing Morocco as a destination.
Businessmen and foreign investors can also benefit from guidance and assistance to facilitate their meetings with their Moroccan counterparts.
For information on special offers, don't hesitate to contact us!.

Minibuses rent in Morocco :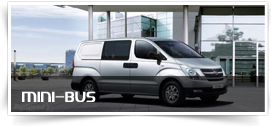 For all your touristic transport in Morocco, business transportation, airport-hotel transfer or others, Loday Car offers its customers the rental of Minibus.
From 7 to 17 people (or more) according to your needs and budget, Loday Car offers a minibus park so that you can choose the one that suits you most, whether for a business trip through Morocco, transportation group of people, a transfer to one of the airports or hotels…etc.
Loday car also offers you (at your request) a driver at any desired time.
For more details on the Minibus rental that we offer, please contact us!